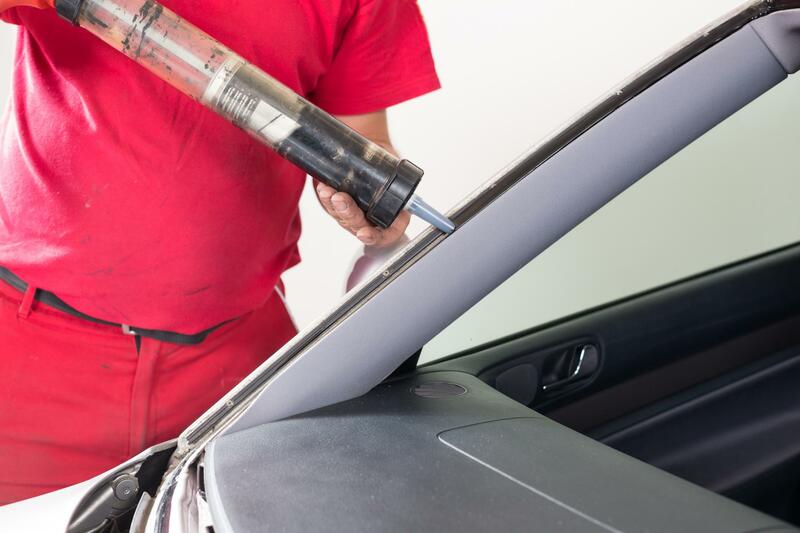 For a windshield that has been badly damaged or is beyond repair, LA Auto Glass Repair highly recommends replacing it. No matter how much we take good care of our car's windshield when accidents happen, replacing it especially when its structural integrity is compromised is the most ideal thing to do. A hairline crack on your windshield can not only disrupt your optical clarity but over time can make your glass shatter.
Call us at  (310) 919-2528 and let our experts check the condition of your windshield. We can expertly determine what needs to be done and let you know if you need to have a windshield replacement service. Message us through our contact form and we will get back to you shortly.
Reliable Windshield Replacement Service in Los Angeles, CA
For broken windshields, we can provide you with quality workmanship at a reasonable cost. We know how dangerous it is to drive with a damaged windshield and how ugly it can turn out if you ignore it. A cracked windshield can affect your ability to clearly see the road and other vehicles and pedestrians, especially when driving in the night. Our company offers premium jobs using genuine and superior quality glass products. With our experience and with the right product, you will be back on the road in no time with a totally safe and dependable windshield. Our replacements are made by trusted companies and are guaranteed premium grade for a sure and safe fit. Contact us right now for a free quote and estimates.
LA Auto Glass Repair offers other services such as back glass replacement, car window repair, mobile auto glass repair, power window repair and windshield repair. Contact  (310) 919-2528 for free estimates.
How Much Will It Cost to Replace My Windshield?
The amount will greatly vary depending on the size of your vehicle, the brand of the glass, and the area that you are in. Major manufacturers of the windshield can cost a bit more but are guaranteed to be safe and dependable. LA Auto Glass Repair only buys glass products from reliable suppliers, the same products that we install on our customers' cars, trucks and SUVs, and more. If you want to know how much it will cost to have a new windshield, call us today. Our experts can walk you through and give you an estimate.
When is the Right Time to Have Your Windshield Replaced?
As much as possible we at LA Auto Glass Repair would want to repair or fix your existing windshield. However, there are instances that your windshield has to be replaced especially when the damage is beyond repair. A totally broken windshield has to be taken down and needs to be replaced. When the integrity of the windshield is already at stake and it clearly shows deterioration, a windshield replacement job is in the offing.
If My Windshield has a Crack, Do I Need to Replace it or Can it be Fixed?
It would generally depend on the extent of the damage. If the crack is small, we can have it fixed or repaired in no time. We have the materials to make it serviceable again and without sacrificing the glass integrity. However, larger cracks that seem to grow longer is a sign that you need to replace the glass. A small crack if ignored can grow longer and can cause the glass to shatter. However, you must remember that repairing the crack does not mean that there is no more crack, it is meant to prevent the crack from expanding and cause further damage. It is best to call the experts and ask for help. Our technicians at LA Auto Glass Repair are all experienced in handling this kind of issue.
Call LA Auto Glass Repair
Call us today for an estimate, or if you need a glass repair job or windshield replacement service in LA. Our experts are ready to assist you and provide the help that you need. Call us at (310) 919-2528 today or message us for more details.