Cypress Park Auto Glass Repair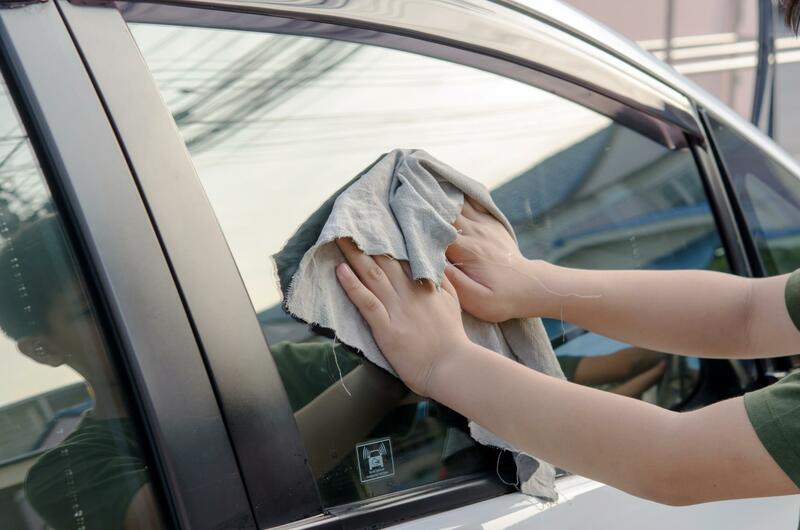 When your car window is cracked and needs to be repaired, you want to hire an auto glass repair company that is professional, experienced, reliable, and trustworthy. LA Auto Glass Repair has been repairing windshields in Cypress Park for many years. Our technicians are trained in the latest techniques and use only factory-approved parts so you can rest assured that your vehicle will be completely safe when we're done with it. We also offer a lifetime warranty on all of our workmanship.
Give us a call at (310) 919-2528 or fill out the contact form on this page today for more information about how we can help you.
Benefits of Hiring LA Auto Glass Repair
There are many reasons why hiring us will be worth your time and money.
All Technicians are Certified and Professional
You want to hire someone who is educated and experienced in the field. We've been repairing windshields for many years, so our technicians know what they're doing. All technicians are certified, and they all have the knowledge to do a great job.
Competitive Price
We offer competitive pricing so you can be sure that repairing your car will not cost an arm and a leg. We provide a variety of payment options so you can choose the one that's best for your situation.
Fast Turnaround Time
We want to get your car back up and running as soon as possible, so we offer a fast turnaround time. You'll never have to wait weeks or months before getting your car back. We also work on Saturdays if needed, which is something other auto glass repair companies in Cypress Park may not be able to do.
High-Quality Workmanship
LA Auto Glass Repair will not be satisfied until the job is done right, and that means using quality materials. We use only factory-approved parts which are designed to last as long as your car does. Our technicians take care of every detail so you know the high level of workmanship on your vehicle's windshield or windows.
If you need auto glass repair in Cypress Park, contact LA Auto Glass Repair today at (310) 919-2528 for more information about our services.
A Variety of Services We Offer in Cypress Park, California
LA Auto Glass Repair offers the following services:
Back Glass Replacement
If there's a problem with the back window on your car such as water leaking through after rainstorms or shattered by vandals' rocks, let our technicians fix the crack before more damage occurs. We will remove the old window, replace it with a new one, and make sure everything is sealed uptight.
Windshield Repair
It's not uncommon for windshields to crack due to hail or an accident that caused the glass to break. Our technicians carefully remove all broken pieces of your car's windshield so you can safely drive again without worrying about sharp edges getting in your way while driving. We then seal up any gaps around the edge so air won't get inside which will lead to more problems down the line such as moisture buildup on windows.
Windshield Replacement
Does your vehicle need a new windshield? Give us a call today to schedule an appointment and we'll come out quickly. We have the latest in glass technology, so you can rest assured that the newly installed windshield will be stronger than before. Not only are our replacement windows from top brands, but they're also made with triple-layered glass for increased durability against future breakages and minimizing air leaks which could cause further damage to your car's interior.
Side Window Replacement
If you need a side window, our technicians will remove the old one and install the new one in no time. The replacement windows we provide are of high quality as well as designed to last for many years on your car without any problems whatsoever. All that's needed is simply removing the broken glass from inside so it can be replaced with superior-quality materials which meet or exceed factory specifications.
Mobile Auto Glass Repair
Do you have a cracked windshield or other damage around your vehicle? Don't wait another minute before getting help because an accident could happen at any moment! We offer mobile auto glass repair services within Cypress Park which means coming directly to where you're located instead of requiring you to come into our office.
Car Window Repair
If you have a cracked window or other problems with the glass on your vehicle, we can take care of it quickly and easily. We'll come straight to where you are and replace any broken parts that need replacing so there's no more risk for leaks or anything else which could lead to further damage later on down the line. Our technicians know what they're doing and will make sure everything is fixed up well as new before leaving.
Power Window Replacement
Do you want power windows but don't think it's possible because of age, wear-and-tear, or accident? Believe us when we say LA Auto Glass Repair has an answer for all these questions! Your car may not be able to have power windows when purchased new, but we can replace them and make your car feel like it's brand-new! All you need to do is just give us a call for more information.
Areas We Service
If you live in Cypress Park or in nearby areas Los Angeles, Glendale, South Pasadena, Alhambra, East Los Angeles, Pasadena, Monterey Park, San Gabriel, San Marino, Commerce, Huntington Park, Maywood, Burbank, West Hollywood, and La Canada Flintridge, then you should contact LA Auto Glass Repair for all your auto glass needs. We'll come out to where you are and have everything fixed up in no time at a reasonable price. Dial (310) 919-2528 now.